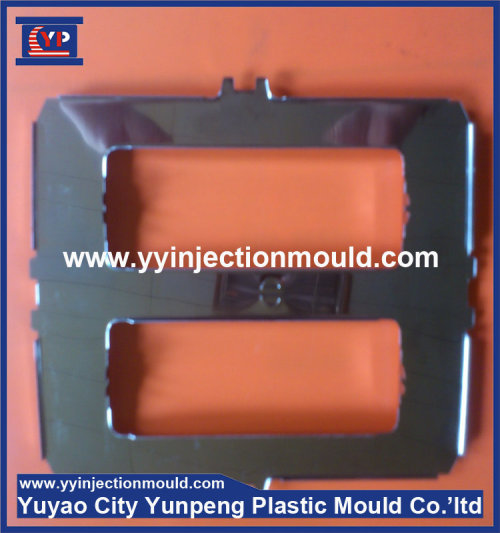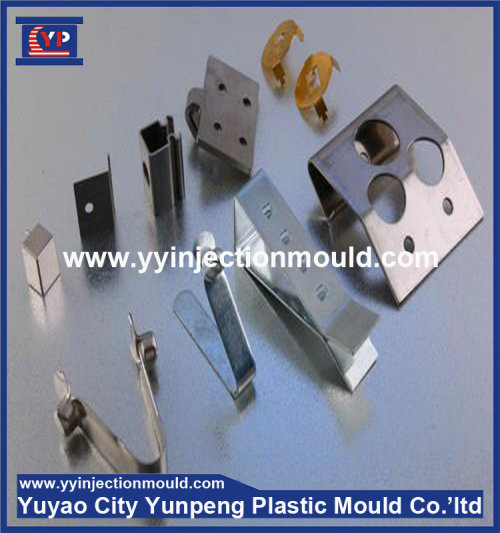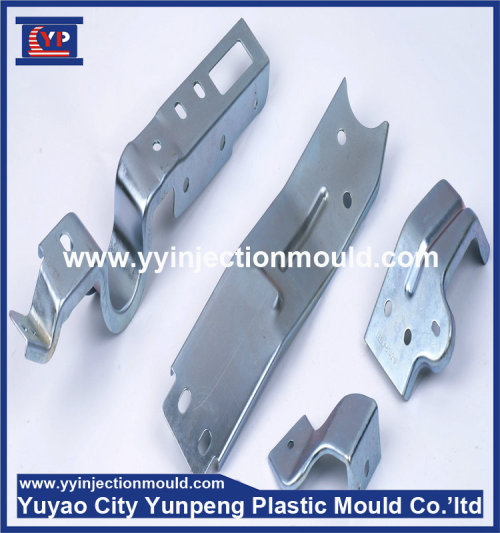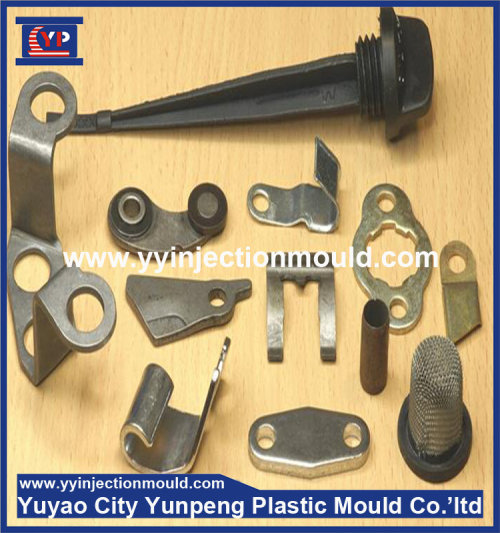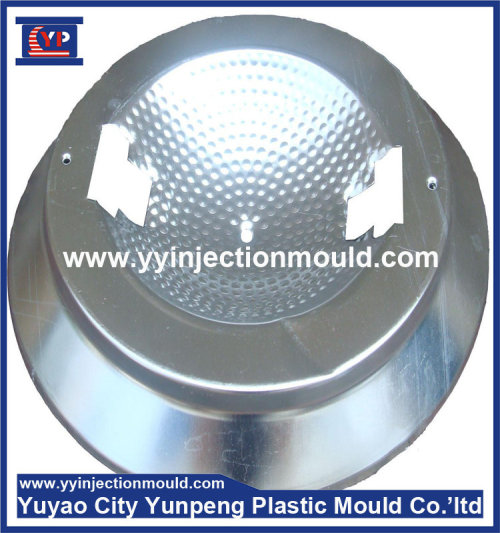 China Suplliers Custom Precision Stainless Steel Sheet Metal Stamped Parts (from Tea)
Item specifics
Mould Cavity

Single or More
Mould material

P20/718/738/NAK80/S136
Runner

Hot Runner\ Cold Runner
Surface treatment

Polishing/Matt/Texture
Place of Origin

Zhejiang, China (Mainland)
Description
China Suplliers Custom Precision Stainless Steel Sheet Metal Stamped Parts

fabrication
Precision metal stamping and Assembly Services Spec
Additional Services
Reverse engineering
Stamping Processes
Bending/Forming
Heat treating
Progressive
Assemblies and sub-assemblies
Blanking
Part Inspection
Secondary
Design Engineering
Coining Shallow Draw
Progressive and secondary metal stampings
Piercing
Fabrication
Secondary Operations
De-burring
Finishing
Painting
In house die design and development
Drilling
Service Advantages
Competitive pricing
Plating
Precise and quality parts
Grinding
Prompt deliveries
Riveting
Lean Manufacturing
Heat treating
Production Volume
1 to 1,000,000
Tapping
Prototyping
Machining
Short Run
Welding
Long Run
Documentation
Inspection Reports
Typical Lead time
2 to 4 weeks
Materials
Stainless Steel
Stocking Programs
Dock to stock
High and Low Carbon Steel
Kanban
Cold/Hot Rolled steel
Just in Time(JIT)
High Strength Low Alloy(HSLA)
Additional Information:
Galvanized Steel
Aluminum
Industry Focus
Appliance- Hardware-Automotive
Brass
Heating and Cooling-Construction
Copper
Industrial-Dental-Lighting-Electrical
Thickness
0.005 to 0.188 in
Marine-Fastening-Medical-Furniture
Tolerance
±0.001in
Solar-Green Building-Government/Detense
Monitoring
Part Ejection and Many other die protection
ISO 9001:2008 Certified
Load tonnage monitors
Software Used
Auto CAD
Features
EdgeCAM
Proximity Sensors
Epicor for Manufacturing
Inspection
Visual Measurement
Gauge Track
Microvu Cameras
PC Fapt Cut
Infra-Red Retro-Reflective Lasers
File Formats Accepted
DWG
Fiber Optics
DXF
Testing
Hardness
IGES
Destructive
PDF
Non-Destructive
JPG
Documentation
Inspection Reports
TIF
Product Description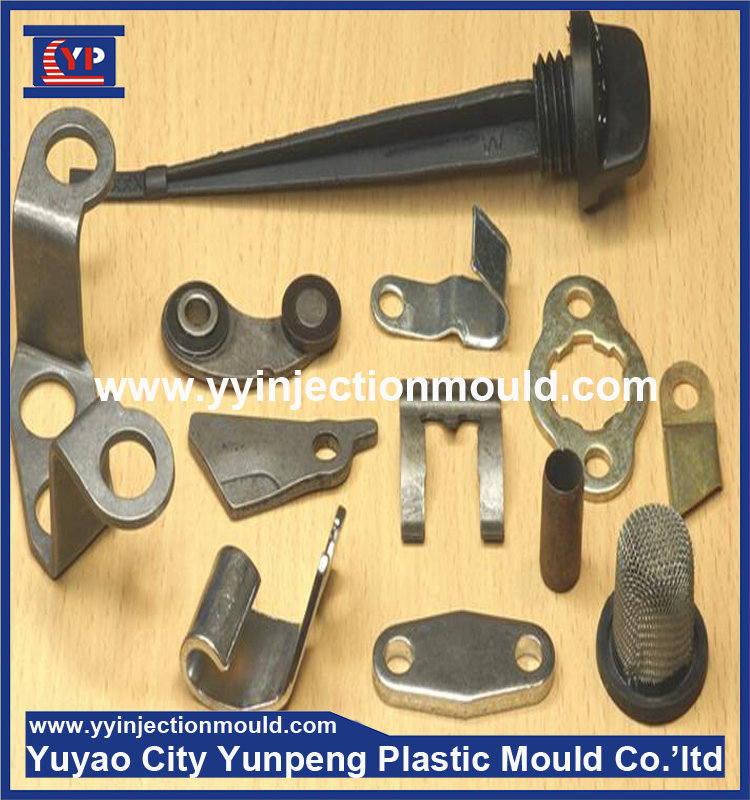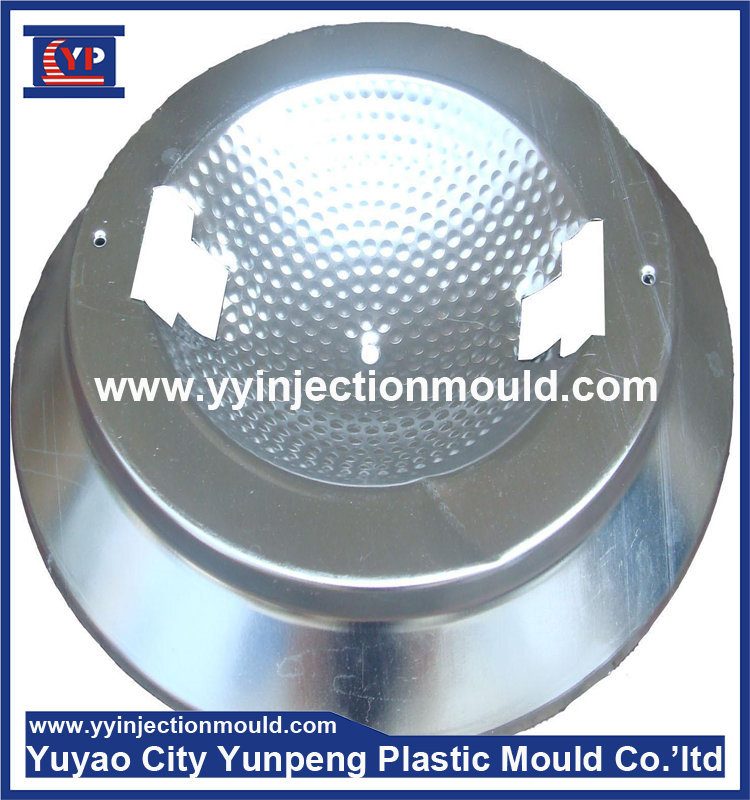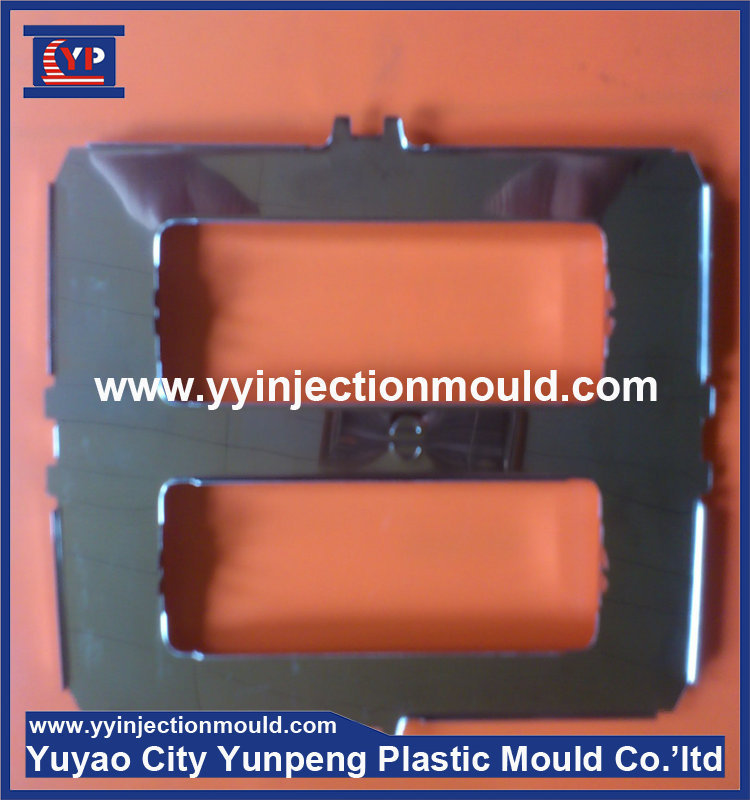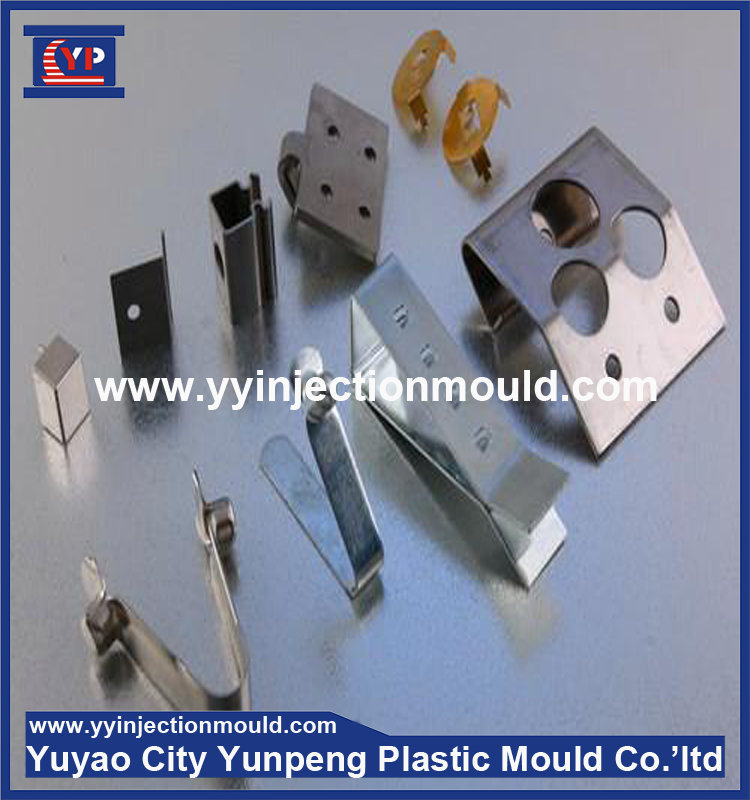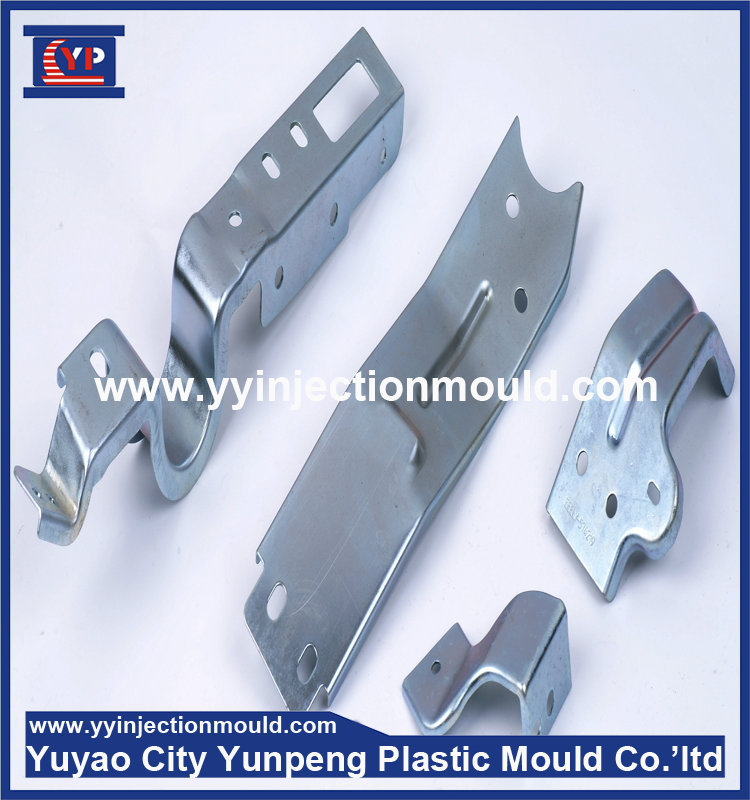 Company Information
Our factory integrates mold design, manufacturing, and injection molding. It is a Director Unit of Yuyao Mold Industry Association, and a keybackbone enterprise in Yuyao's plastic mold industry.
Contact: Tea Ye

Phone: +86-574-62100718

Address: NO.285 Shunda Road,Yuyao City,Zhejiang Province,China(mainland),Post Code:315400

Whatsapp:008615958816137
Our advantage :
We should save you money through intelligent tooling design and efficient production runs. We have advanced CMM Machine, CNC Machine, EDM Machine, Wire-Cutting and other normal machine, the injection machine from 20 ton to 1000 Ton. We can injection almost any kind of plastics such as ABS, PC, PBT, ABS-PC, PP, PMMA, PE, nylon, etc. The steel we use for manufacturing moulds are P-20, H-13(fully hardened mould with HRC 52-54, 420 SS (Stainless Steel),ETC or as specified by the customers.
FAQ
FAQ About Plastic Mould Manufacturing
Q1:What kind of molds do you make? Plastic injection mold, Die casting mold or something else?
A1:We are mainly making plastic mold injection and Die casting mold.
Sometimes we also make stamping molds according to our customer's requirements.

Q2: Do you build hot runner plastic moulds?
A2: Yes. We build hot runner?Plastic Moulds and specialized in many different systems,?such as DME,Master,Mastip,Hasco,Yudo,Incoe,Husky,etc.
The manifold recommended for your tool is selected to meet your individual needs.

Q3: What types of files do you accept (drawings)?
A3: With our CAD systems we can accept following files:
STP, IGS, DXF, DWG, Cad Key PPT, STL, X_T, CATIA, UG files, etc.

Q4: What kind of steel do you use for plastic mouldings?
A4: We can use any type of steel appointed by customer or popular in the market.
Such as P20, 718, 8407, NAK80, H13, S136, DIN 1.2738, DIN 1.2344, etc.

Q5: Can you provide the steel certificate and heat-treatment certificate?
A5: Yes, We can provide steel certificate or hardness certificate to prove.

Q6: Can you make the texture / text / heat-treatment /nitriding for the inejction mold plastic?
A6: Yes, As plastic mold fatory, we have long-term cooperated subsidiary factories that do those processes.
They are professional and well reputed in our local market.

Q7: How long is the lead-time for a ?plastic injection mold?
A7: It all depends on the mold's size and complexity.Normally, the lead time is 25—45days.
If the Plastic Mouldings are very simple and not big size, we can work out within 15 days.

Q8: Do you make spare parts for your customer?
A8: Yes, we will provide spare parts for the mold if needed or required by client.

Q9: How do you pack the china plastic moulds?
A9: We pack the plastic moulds with wooden box.
There are the main 3 operation steps.
First Step:We daub some rust preventive oil on the mold.
Second step:We pack the mold with thin plastic film to?avoid moisture.
Third step:We put this plastic film packed mold in a wooden?box, and fix it avoid any movement.
FAQ About Molded Products
Q10: How many injection plastic mouldings machines do you have?
A10: We have 40 sets of plastic Injection Mouldings machines.

Q11: what is the minimum & maximum unit weight and size your machines can produce?
A11: Our machines produce the unit parts from 1 gram to 6000 grams weight.
Our machines can produce the maximum size of unit plastic part: 1.5*1.5*1.5 meters.

Q12: What kind of plastic materials you usually use?
A12: We are specialized in producing plastic products with the following materials:
PP, ABS,PC,POM,PA,HDPE,HIPE,PS,AS,PBT,PET,PMMA,PVC and so on.

Q13: How do you pack the plastic molded parts?
A13: We pack the plastic molded parts by thick-wall cartons.
If the finish surface of plastic molded parts requires safe protection to avoid scratches,?we will use bubble plastic bag to pack the parts.
FAQ About Worldwide Delivery
Q14: Can you deliver the plastic moulds or plastic products to our factory?
A14: Yes, We have cooperated with many international logistics companies for years.
And we have full experience to manage the delivery directly to the client's factory or
appointed warehouse.


We will do our best to provide the best service for you. Hello, I am Tea.